I think I got it when I finished first or second grade, don't remember exactly. However, I think I've read it tens of times in that first day alone. The year was 1992 or 1993 and I remember discovering it and being amazed by it.
I don't have the original book anymore, as I remember lending it to a classmate who never returned it. It was the one with a green cover, printed by Exporeclama. I was lucky enough to find it on an antique shop, but it hasn't arrived yet, to get into this article. I'll post more photos when I get it.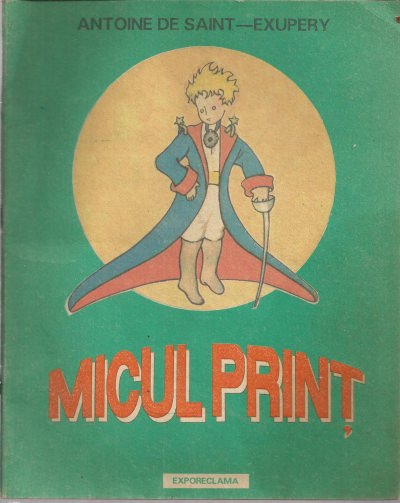 I'm not going to speak too much about the story itself, because it is well known, and you can read it yourself. I remember discovering the audio form of it about 15 years ago, I think and fell in love once again with it. While collecting records, I found out that this audio version that I really liked was actually ripped from a vinyl, released in the 80s in Romania. You can listen to it on youtube.
When I got this vinyl, I was very happy about it and posted on social media about it, and my good friend and vinyl-collector, Paul, made me a superb gift by sending me the original 10" disc, released back in 1971.
During the last few years, I started collecting the book in various languages, at the moment having it only in Romanian, French (merci beacoup à ma plus que meilleure amie et sœur d'une autre mère, Paula) and Italian. Maybe more will come soon, I think I'll make it my new collecting project.
All in all, this remains one of my favourite stories. It's been told, re-told, remixed and rehashed and remade in a million ways, in every format possible, even an animated movie, which I love.
All in all, I loved writing about this book as much as I enjoyed reading it, and more childhood books will follow.
✨